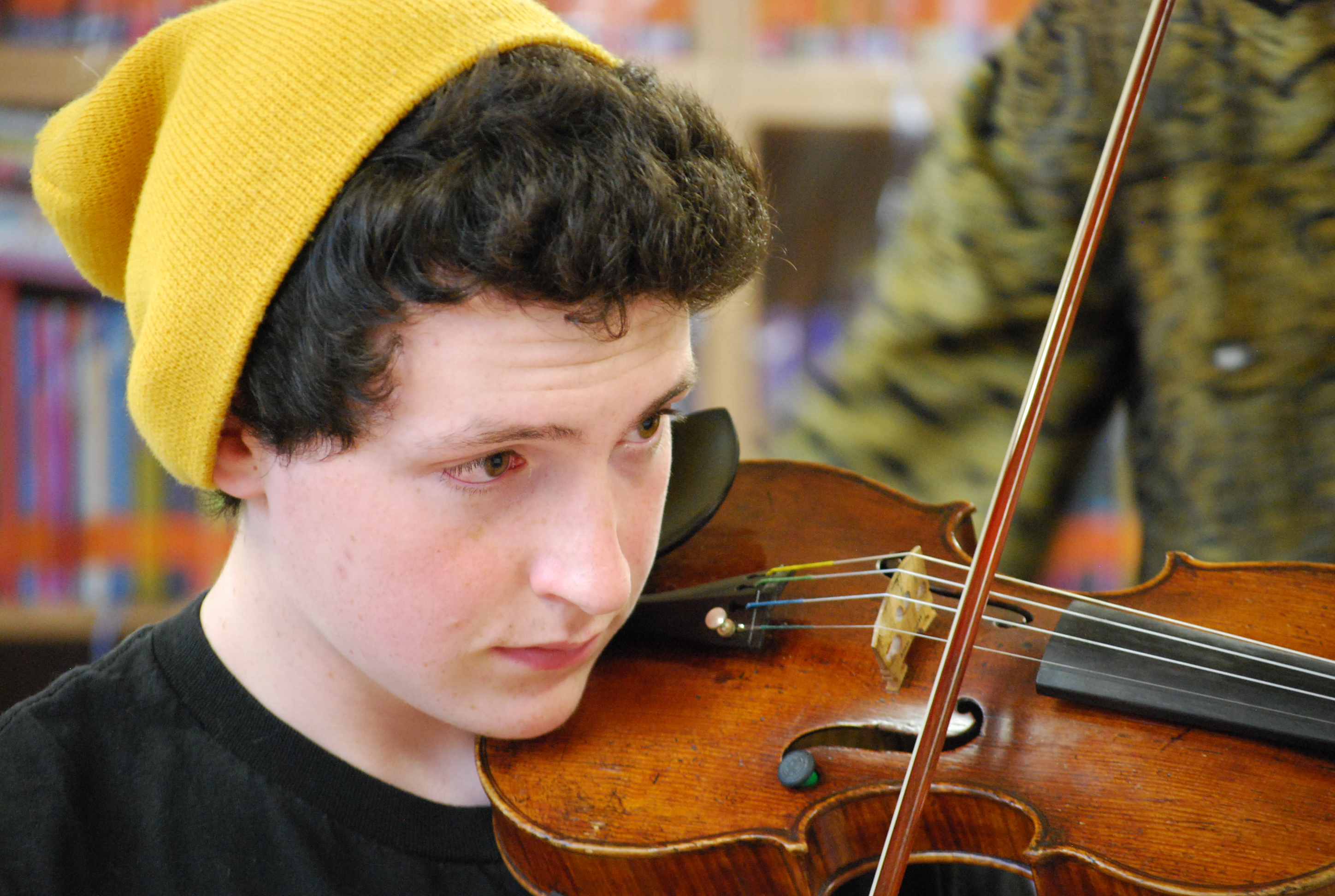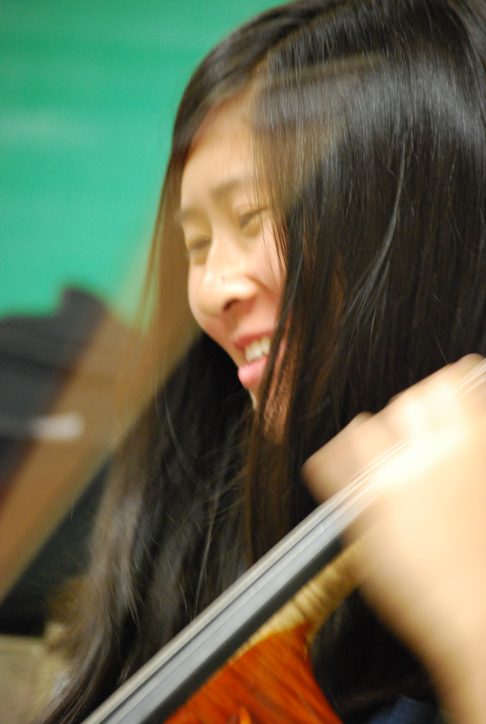 19th Annual Youth Chamber Music Camp
August 14-19, 2018
2018 Music Northwest Youth Camp flyer: Coming soon!
Five days of inspired chamber music rehearsals
and classes for music students
Our Camp provides an alternative to music camps focused on large ensembles and orchestral playing. Instead, we offer an intensive five days of chamber music rehearsals in groups of 3 to 5 students working intimately with professional musicians who specialize in chamber music.
>We also offer elective music activities in addition to the rehearsals and master classes. In general, our students are welcomed into a relaxed schedule of in-depth training that includes a focus on dealing with performance stress. In the process, strong relationships are formed in addition to life-long musical skills. Times for socializing and pizza are built in as well!
SAVE THE DATE!
Our program features coached rehearsals with professional coaches; master classes in performance techniques and musical styles; sight-reading and rhythm classes; and a pizza party!
The Music Northwest Chamber Music Camp is suitable for ages 7-21. A minimum of at least 2 years of experience on an instrument is required (strings, woodwinds, French horn, guitar, harp and piano.)
Already formed groups are welcome or we will match you up to an appropriate group.
PLACEMENT AUDITIONS FOR NEW APPLICANTS ARE SATURDAY, APRIL 28TH. Returning campers or applicants coming with a pre-formed group do not need the audition. You will be contacted with a time.
For more information, please contact: Jane Harty, Director at jane.harty@musicnorthwest.org
COACHING STAFF
Jane Harty, pianist, is the Artistic Director of Music Northwest. As Director of the highly acclaimed Music Northwest Concert Series, her work has received numerous grants and awards for innovative programming. She holds a D.M.A. degree from the University of Southern California.
Mara Finkelstein studied cello at the Gnessin College of Music and the Tchaikovsky Conservatory in Moscow, Russia. She moved to the United States in 1989. An active freelance musician, she has performed with the Seattle Symphony, Seattle Opera, Cornish Chamber Series, Northwest Sinfonietta Chamber Orchestra, Federal Way Philharmonic Orchestra, Fear No Music 20th Century Ensemble and Seattle International Music Festival. She is very dedicated to a large class of private students.
Leonid Keylin is a member of the Seattle Symphony. He studied at the Special Music School for Gifted Children of the St. Petersburg Conservatory, Russia. After immigrating to the United States in 1979, Mr. Keylin graduated from the Juilliard School, where he was a scholarship student of Dorothy DeLay. As a member of numerous New York-based ensembles—acting often as the concert master—he has toured throughout Europe, South America, Israel, and the Far East.
Marjorie Kransberg-Talvi studied at the Juilliard School with Sally Thomas and Dorothy DeLay. In 1976, she became a pupil of Jascha Heifetz at the University of Southern California. She served as Concertmaster and Resident Artistic Director for the Northwest Chamber Orchestra. Ms. Kransberg-Talvi also served as Concertmaster and Soloist for Pacific Northwest Ballet for two decades. With her husband, concert violinist Ilkka Talvi, she maintains an active and thriving teaching schedule. Many of her students have received national and international acclaim in performance and music education. This is her second season as Concertmaster for the Federal Way Symphony.
Molly Porterfield has been studying Eurhythmics since the late 80's when she was introduced to the Dalcroze world at Longy School of Music. Having already completed a BA in Music Theory and Composition (Lewis & Clark College), a Diploma in Jazz Piano Performance (Berklee College), she continued Dalcroze studies at the Lucy Moses School and Juilliard Evening Division, as well as at numerous summer sessions and national conferences. Molly holds a MAT in early childhood education and presently teaches music in the Portland Public Schools as well as theory classes for Portland Youth Philharmonic and Metropolitan Youth Symphony.
Marcus Tsutakawa, conductor, has been an instrumental music teacher in the Seattle Public Schools since 1979 and the director of the prize-winning Garfield Orchestra since 1985. He and the orchestra have performed regularly at Meany Hall. He is also the conductor of the Seattle Youth Symphony's Junior Symphony Orchestra, a select group of 100 young musicians. Since 2000, he has led the Garfield Orchestra on four tours of Japan.
Tuition
$270 Early bird Tuition* (If application is received by April 1, 2018)
$300 Regular Tuition*
10% discount for 2nd sibling!
*Does not include $25 non-refundable application fee
Location
First Lutheran Church of West Seattle
2018 Dates
August 14-18, 2018
With special Recitals:
Coming soon!
Tonkonogui Awards for Excellence in Chamber Music:
August 19, 2018
Tonkonogui Awards for Excellence in Chamber Music
The Tonkonogui Awards for Excellence in Chamber Music are given each year to chamber music groups of students, ages 7-21, who have shown outstanding achievement in chamber music.
They are given in honor of Seattle Symphony cellist, David Tonkonogui, who died in 2004 at the age of 45. He was a stunning soloist and chamber musician, and also a beloved teacher of many young musicians.